Statement from the Greater Miami Jewish Federation Decrying Assault of Buenos Aires Chief Rabbi Gabriel Davidovich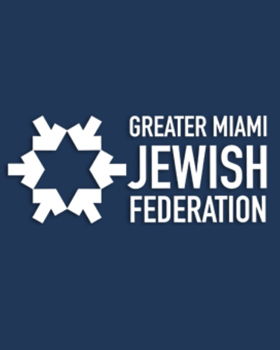 The Greater Miami Jewish Federation, along with its Jewish Community Relations Council and The Rabbinical Association of Greater Miami, joins Jewish communities worldwide and all people of good will in expressing outrage at last night's brutal assault in Buenos Aires on Chief Rabbi Gabriel Davidovich and his wife. We are horrified by reports that the attackers shouted, "We know you are the AMIA rabbi," before violently beating the rabbi and terrorizing Mrs. Davidovich in their home. AMIA, Asociación Mutual Israelita Argentina, is the Jewish Community Center located in Buenos Aires.
The unthinkable attack is a stark reminder of increased worldwide anti-Semitism and we must remain unwavering in standing up against such bigotry and hateful violence.
We offer our heartfelt support for the Argentinian Jewish community and the more than 4,400 members of our Miami community living in Argentine Jewish households. We pray for the speedy and full recovery of Rabbi and Mrs. Davidovich and call for the attackers to be arrested and swiftly be brought to justice.