Need help? Looking for the Miami Jewish community?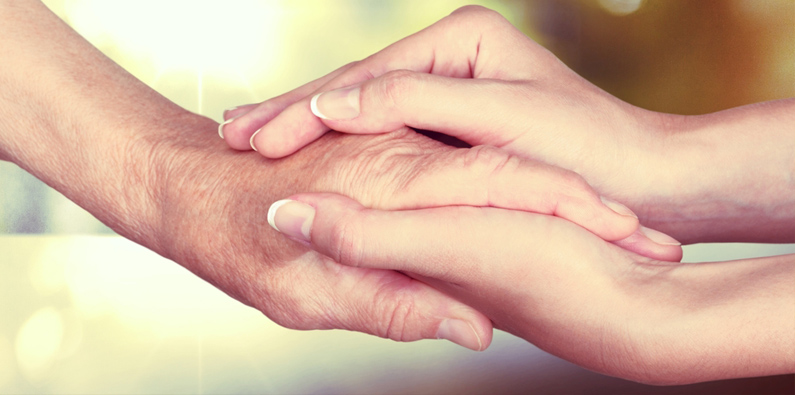 Indigent Burials
Occasionally, after someone passes there are inadequate funds to provide a proper Jewish burial. Federation's Indigent Burial Program partners with local cemeteries, funeral homes and monument makers to provide burial plots and Jewish internment for those unable to afford them. The program is supported by donations to the Tzedakah Fund.

For more information, contact MishkanMiami@JewishMiami.org or call 786.866.8621
If you or someone you know is in need of emergency financial assistance, home health care, bereavement support, addiction counseling or other immediate help, this free, confidential helpline is here for you. Staffed by knowledgeable and experienced professionals, they can help with a variety of issues. Call 305.576.6550.
The Greater Miami Jewish Federation recently launched Miami.JewishAbilities.org. This user-friendly gateway links individuals with disabilities and their families to services, support groups and includes a special section on COVID-19. Click here to visit the site.
Whether you are an employer looking to fill an open position or need to find work, JWorks Miami can help you! The employment program, provided through a partnership of Federation and Jewish Community Services of South Florida, is offered at no cost, and boasts an impressive success rate since its inception in 2010. Click here for more information.
Mishkan Miami: The Jewish Connection for Spiritual Support can help you build connections within our community and with our sacred Jewish resources. A program of the Greater Miami Jewish Federation, Mishkan Miami is comprised of an experienced group of rabbis and trained chaplains that can help you find spiritual guidance, healing, comfort and consolation whenever and wherever you or your loved ones may need it. Read more here
Day School Scholarships
Federation wants to help you provide a Jewish day school education for your child. Despite numerous benefits, tuition costs can be a challenge for many families. With that in mind, Federation provides Jewish day schools with supplemental funds to assist families still struggling after the initial scholarship process. Applications are available through individual day schools.
Need-Based Overnight Camp Scholarships
Let us make your child one happy camper. Federation helps provide need-based assistance for Jewish overnight summer camps to Miami-Dade County children, ages 8 to 17. Need-based scholarships are available only for Jewish overnight camps located in the United States and listed on the Foundation for Jewish Camp website, click here to find an eligble camp. 

For more information about day school and overnight camp scholarships, contact Planning@JewishMiami.org or 786.866.8495.
Recognizing the positive impact an Israel experience program can have on teens and young adults, Federation offers need-based assistance for Miami-Dade County residents, ages 15 to 26. Funding is one-time only, and awards are based on need and length of an approved Israel program, which must be a minimum of three weeks in duration.

For more information, contact IsraelOverseas@JewishMiami.org or 786.866.8431
The Hebrew Free Loan Association of Miami (HFLA), a Federation subsidiary, offers interest-free loans to Miami-Dade Jewish individuals and families in need, including personal loans, business loans and fertitlity and adoption loans. Over the past 30 years, HFLA has provided more than 600 interest-free loans totaling more than $2 million. For more information, visit HebrewLoan.org or call 305.692.7555
Housing Assistance
When you or your loved ones are ready to begin the process of looking for senior residential housing, keep in mind that Federation sponsors two facilities subsidized by the U.S. Department of Housing and Urban Development: the Harry and Jeanette Weinberg Federation Gardens, located in Kendall; and the Harry and Jeanette Weinberg Federation Towers in Miami Beach. At both locations, residents have their own private apartments with affordable rent. A full range of services is available to residents through Federation's Partner Agencies, including home healthcare, social services, meals and recreation, enabling residents to remain self-sufficient for as long as possible.

For more information, contact the Community Planning & Allocations Department at Planning@JewishMiami.org or 786.866.8495